Women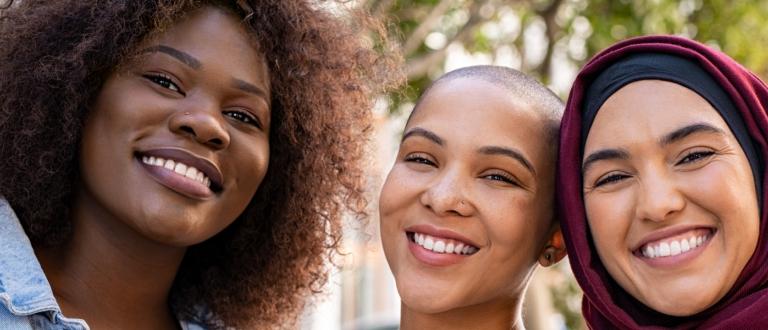 We're committed to supporting women who have experienced domestic abuse and sexual violence. This program helps women who have suffered abuse to make a fresh start.

Services are safe, confidential, and free

Aims to reduce abuse against women through individual counselling and support groups

Encourages women to find their voice and build confidence

Partners with Embrave, a shelter providing transitional housing for women

Accompanies clients to court, when appropriate, and advocates on their behalf

Makes referrals to other supporting agencies

We help over 100 women and dependent children through our program each year

Funded by the Ministry of Children, Community and Social Services
Contact Janin at 905-455-6789 ext. 106 or email freshstart@rootscs.org
"During my counselling, Janin was always punctual, respectful and very polite. In addition, she was exceptionally knowledgeable. She was able to answer all my questions thoroughly. I was especially amazed at how organized and well prepared she was at each session – I was quickly able to engage in positive discussions. I was astonished by her ability to communicate so effectively, educating me on different ways to enhance my family as a whole. Without a doubt Janin's determination to uplift women and her insights on abuse helps make for stronger and healthier families in our communities."
"I'd like to extend my gratitude to UACS for its remarkable job counselling me and my son. I have tried various counselors in the past with no results. However, as a result of our counselling sessions with Janin, I've seen tremendous changes in my son's confidence, speech, negotiation skills, and behavior. Since the beginning of the school year, I have not received any negative comments from the school or teachers pertaining to his behavior. I would recommend these services to anyone in a similar position. The results have been magnificent."
Make a difference!
We cannot do it alone and so rely on you – our funders, donors, volunteers – to help us build a strong community that holds a brighter future for our children and youth, a peaceful place for our seniors, and a safe and clean environment for everyone. There are a few ways you can help to make a difference. Which one will you choose?
Get Involved